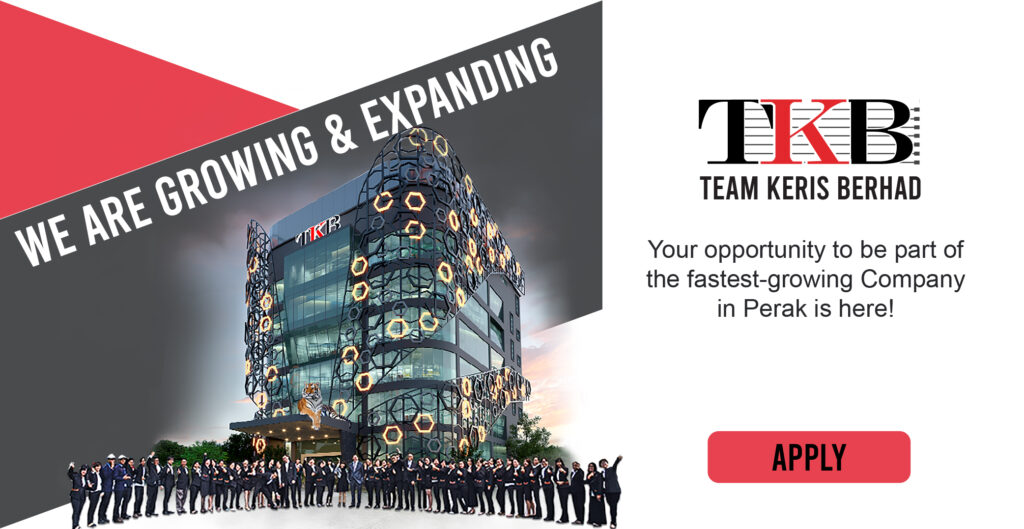 Are you looking to build your career in the property development sector with a fast-growing company who has a strong 32-year track record in the industry?
If you answer YES to the above, an exciting career opportunity awaits you at TEAM KERIS BERHAD, the leading and fastest-growing property developer in Perak.
TEAM KERIS BERHAD has achieved significant growth in business operation and revenue over the last 2 years and we want YOU to be part of our growth journey.
During the most challenging pandemic period since 2019, a phenomenon which  affected economies locally and globally, TEAM KERIS BERHAD has:
– Launched and sold out 3 projects in the span of 18 months
– Acquired close to 500 acres of land for continuous development
– Expended RM312 million for land acquisition and business development
– Secured support and banking facility amounting to RM226 million for project financing
– Lost none but gained an additional 33% in number of employees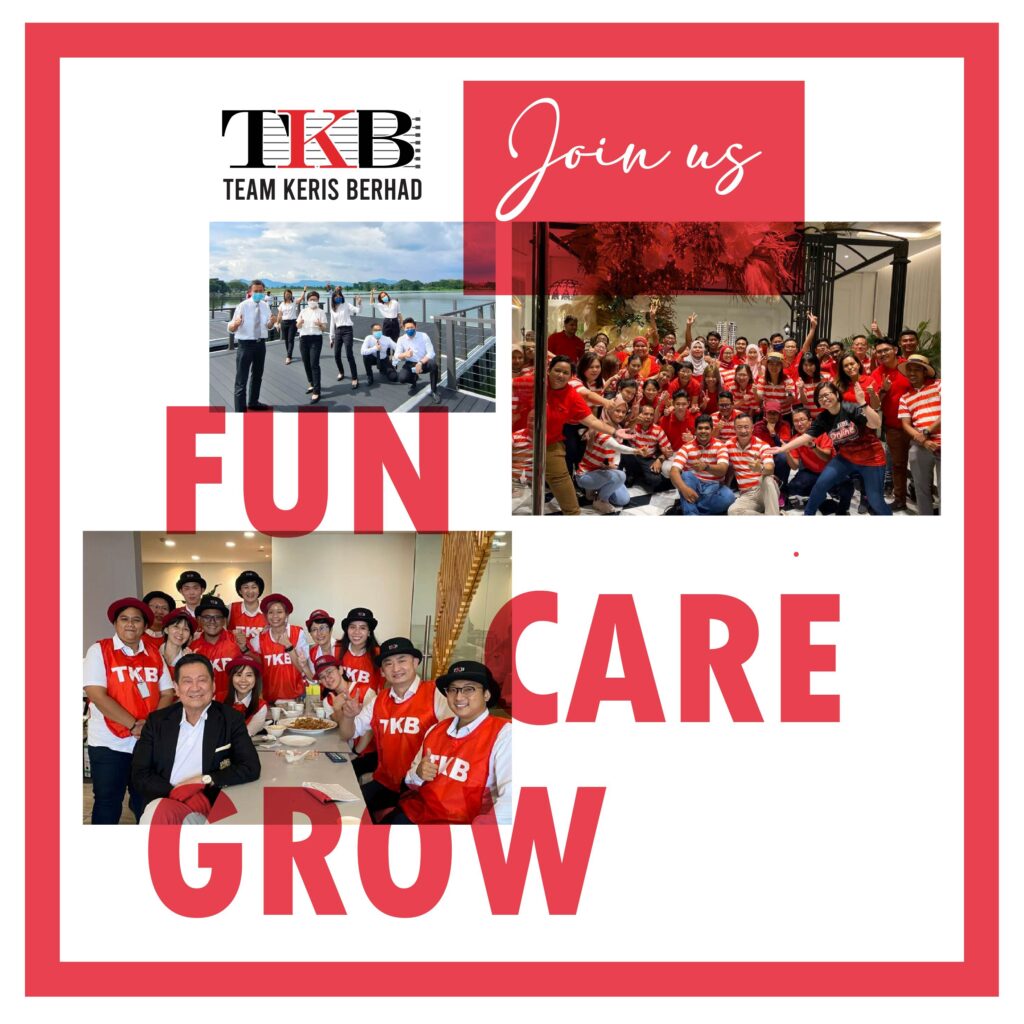 Why Join Us
1.Work for a brand that is well-known and instantly recognizable
2.Peace of mind with the security of working in a stable company
3.Opportunity to report directly to the Senior Management Team and be guided by talented and experienced colleagues
4.Be part of a large community where employees get a chance to network and connect
5.Gain valuable knowledge and experience which are not readily accessible in other organisations
6.Employees get to wear many hats and gain different skill sets
7.Positive career trajectory
8.Attractive remuneration package
9.Conducive, welcoming and pleasant work environment
10.Lots and lots of fun!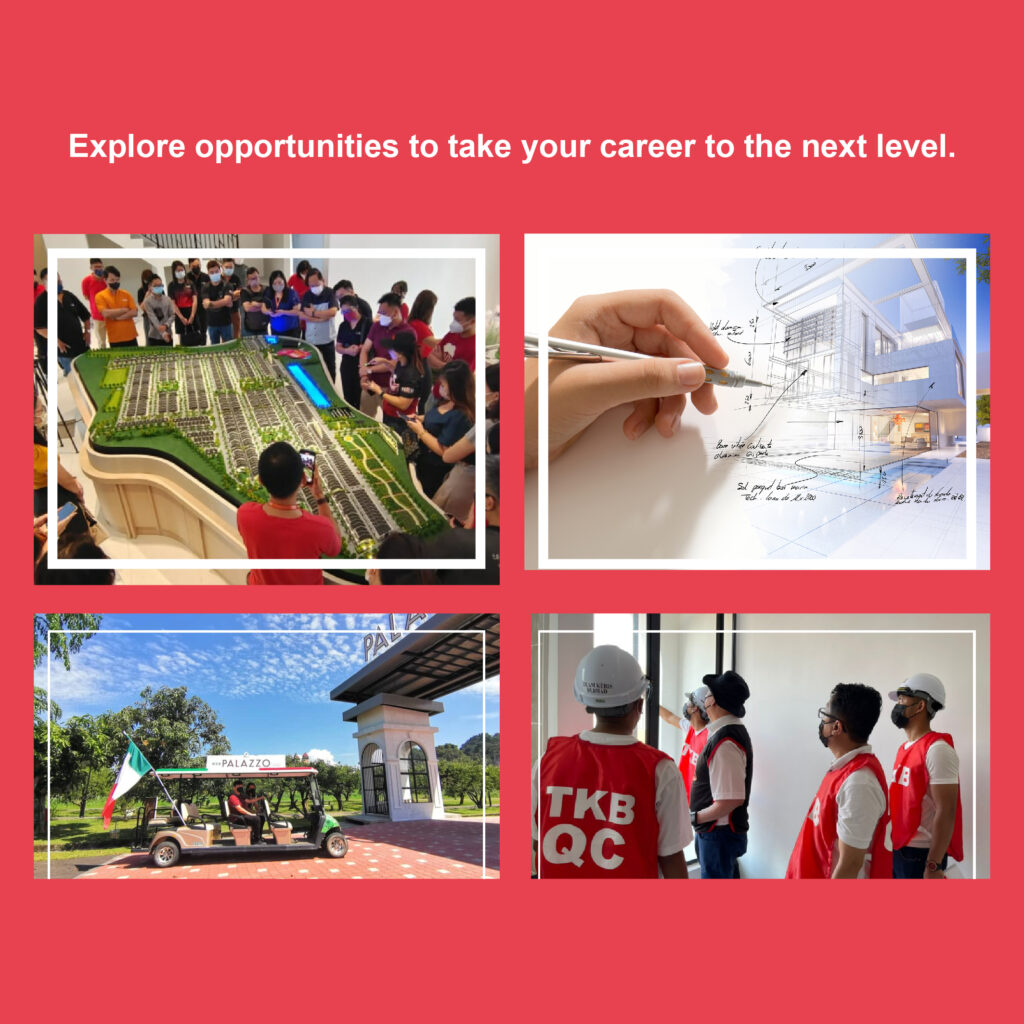 MANAGEMENT / ADMINISTRATION
– Company Secretary Cum Corporate Administrator
– Legal Manager
– Strata Property Manager
– Personal Assistant to Director
– Human Resources Executive
– Administrative Assistant
SALES & MARKETING
– Research Executive
– Copywriter Digital
– Marketing Executive
– Sales Executive
– Sales Advisor
TECHNICAL
– In-House Interior Designer
– Project Manager
– Project Engineer
– Quantity Surveyor
– Site Supervisor


Email your resume to talent@teamkeris.com.my to be a part of Team Keris Berhad today.
019 7012222 I 019 7032222